About Me
Hi I'm Faith and I am a fully-licensed massage therapist in the state of Nevada and Utah. I have been a Las Vegas resident for at least 16 years. I share a wonderful life with my husband of 19 years and our 2 dogs Scooter and Zoe. We have a penchant for domestic travel and love visiting many landmarks and hunting down the best eateries everywhere.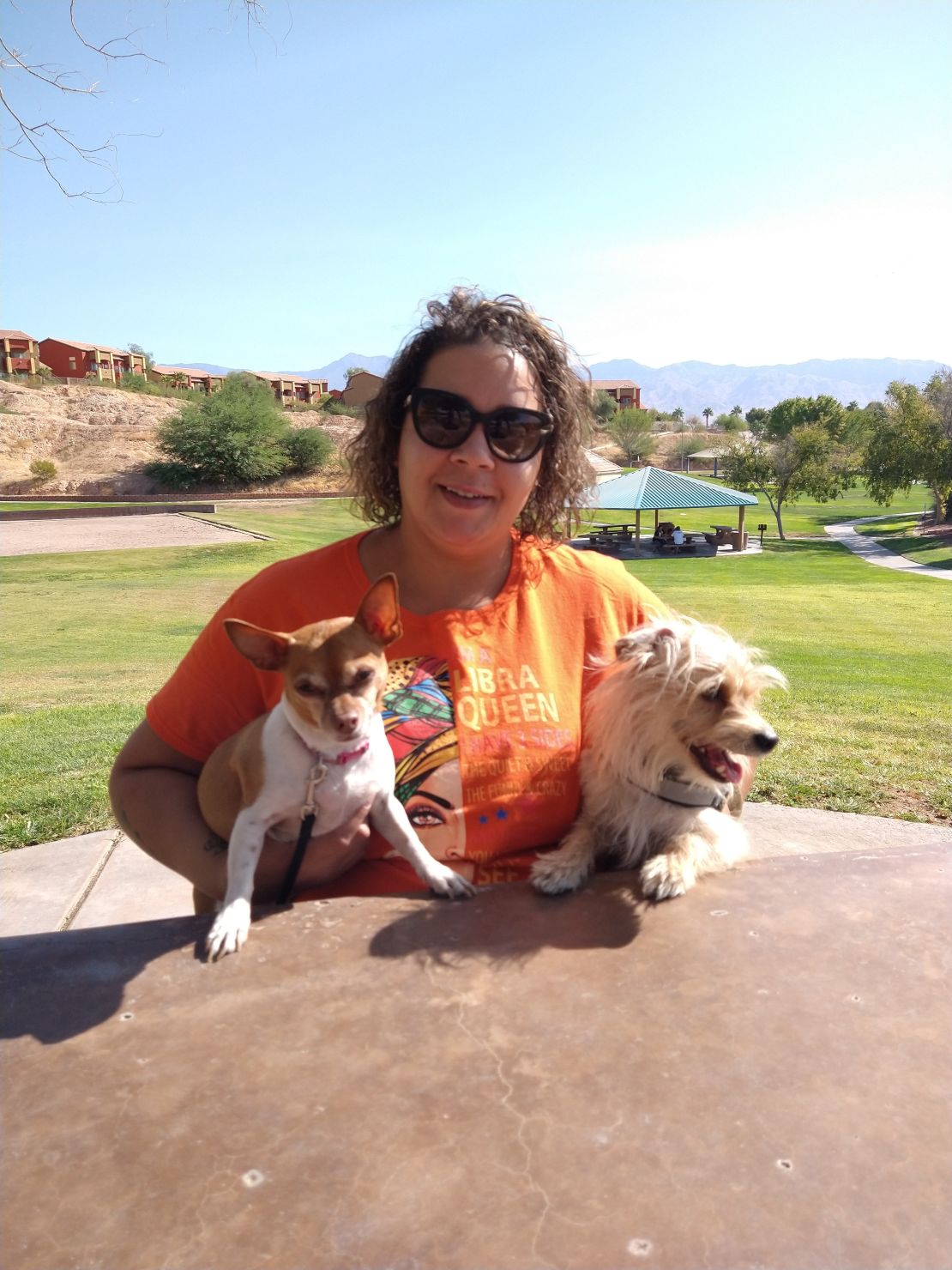 I graduated from the Nevada School of Massage Therapy (NSMT) in 2018. My intensive training has provided me the latitude to offer the specialty packages provided (available for your perusal on the Services and Rates page). I believe in customizing massages and services to suit your needs and your budget. My massage philosophy is to provide you a safe space to relax your mind and body from everyday stresses that we tend to harbor mentally and physically. Massage therapy allows me to relieve your pain, help heal any injuries you may have, improve circulation, relieve stress, increase relaxation and aid in your general wellness.
I take pride in the elite/professional services that I provide my clients. I present superior massage hygiene with fresh linens, pillows, towels, massage chair and table. I having a myriad of products for you to choose from to incorporate into your session such as lotions, oils, gels, scrubs and so much more. In addition, I do provide hypoallergenic products of your choosing and serums infused with CBD for a natural relaxant effect.